Welcome to Day #11 of the AoM sandwich project. Last month we asked readers for their best sandwich recommendations. Out of 483 submissions, we picked 20 to highlight here on the site each weekday during the month of April. At the end, we'll publish all the entries into an epic man-sandwich cookbook. Enjoy.
Today's Sandwich: The Colonel's Favorite by Steve Cavanaugh 
With its name, you might be thinking this sandwich will involve fried chicken. It doesn't; the reason for the "Colonel" in the "Colonel's Favorite" is known only to Steve. Nonetheless, it was one of the first sandwich submissions to catch my eye. First, because it was a double-decker, and second, because it looked like a variation on my all-time favorite sandwich, the Reuben. Will Steve's double-decker twist on a classic stack up? Let's find out.
Ingredients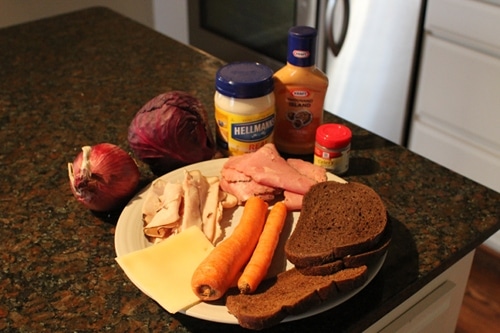 2 slices of pumpernickel bread
1 slice of rye bread
Pastrami
Roasted turkey
Mayo
Thousand Island dressing
Red cabbage
Carrot
Onion
Celery seed
Black pepper
Step 1: Make Coleslaw
This was the first time I've ever made coleslaw. Let's see how it turns out.
Step 3: Spread a Generous Amount of Thousand Island Dressing on a Slice of Pumpernickel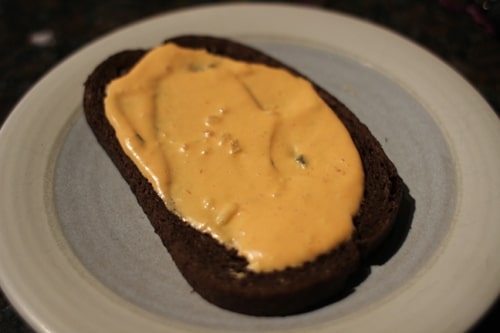 Step 4: Add Pastrami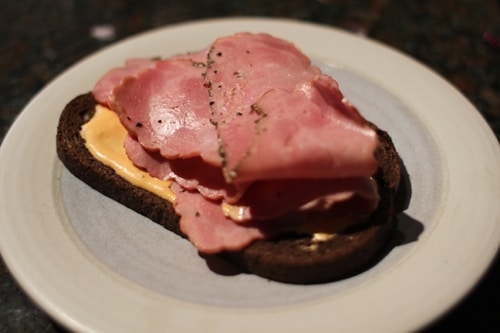 Step 5: Add Slices of Swiss Cheese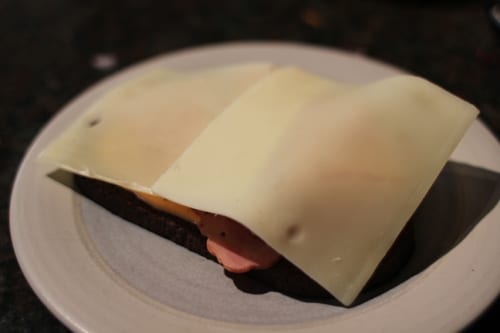 Step 6: Add Layer of Rye Bread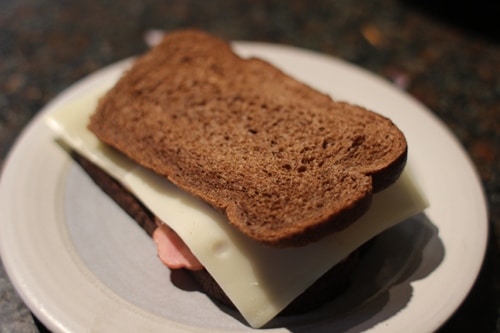 Step 7: Spread Thin Amount of Mayo on Rye Bread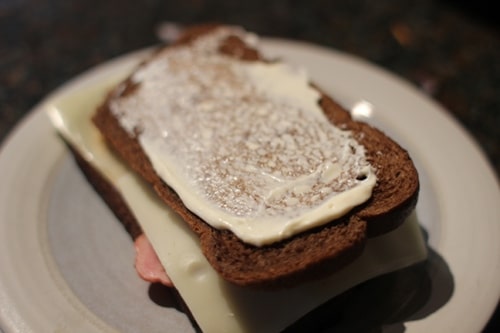 Step 8: Pile on the Turkey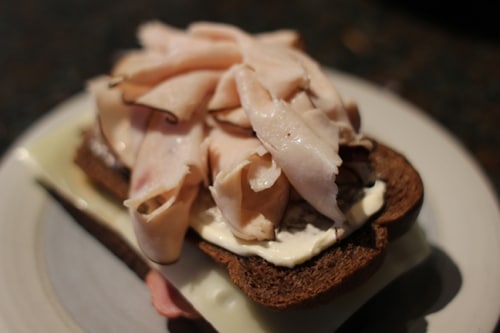 Step 9: Pile on the Coleslaw
Step 10: Top with Slice of Pumpernickel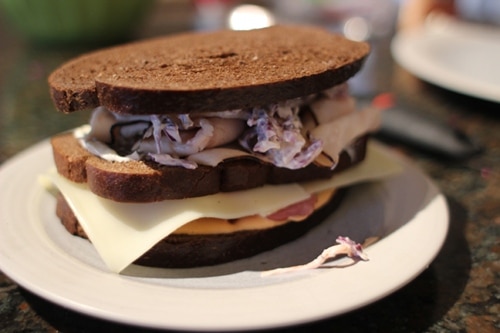 Finished Product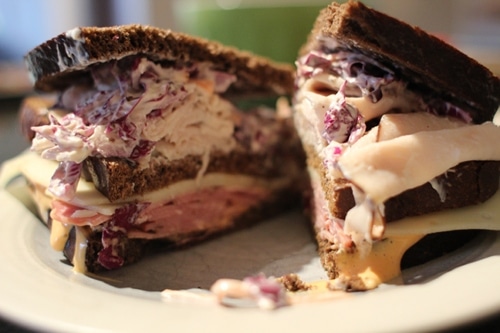 Taster's Notes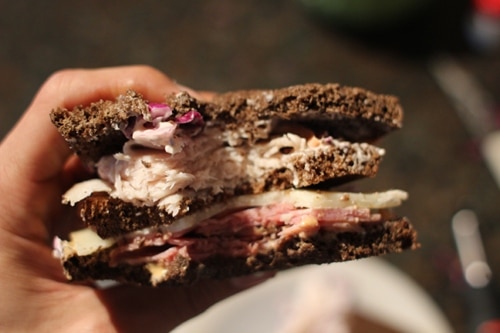 There was a lot going on with this sandwich, but all the parts came together to create a delicious symphony in my mouth. The best way to describe the taste is as a refreshing Reuben, as the coleslaw and mayo add a tangy coolness to an otherwise  savory and salty sandwich. My first attempt at making coleslaw turned out great! Can't wait to eat this again.