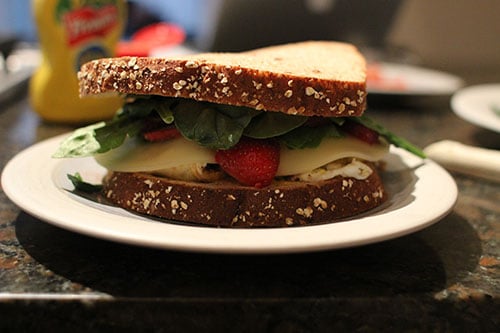 Welcome to Day #18 of the AoM sandwich project. Last month we asked readers for their best sandwich recommendations. Out of 483 submissions, we picked 20 to highlight here on the site each weekday during the month of April. At the end, we'll publish all the entries into an epic man-sandwich cookbook. Enjoy.
Today's Sandwich: Garden Fresh Egg Sandwich by Rocky Rhodes
This was another of those "that looks like something I would never eat, so I'll make it" picks. Eggs, strawberries, mint, spinach, mustard, and cinnamon are ingredients I would never think of putting together in a sandwich. Seems like something you'd see at a farmer's market in Vermont. Let's see if this Garden Fresh Egg Sandwich has me humming in the meadows or wanting to bury it out back.
Ingredients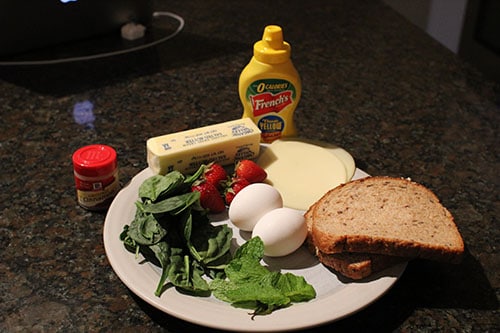 12-grain bread
Butter
2 eggs
Mustard
Baby spinach
Mint leaves
Strawberries, sliced thinly
Provolone cheese
Cinnamon
Step 1: Slice Strawberries
Step 2: Fry Eggs in Butter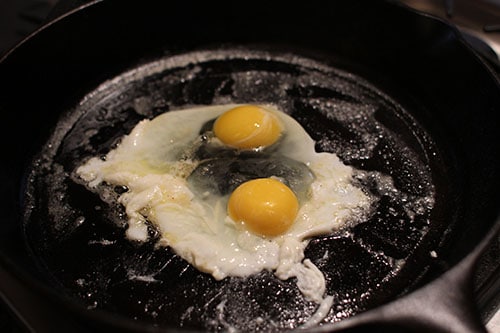 Step 3: Spread Mustard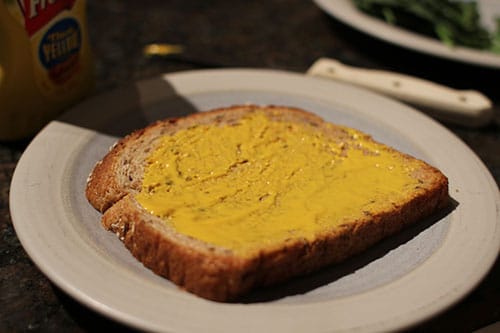 Step 4: Add Egg and Sprinkle Cinnamon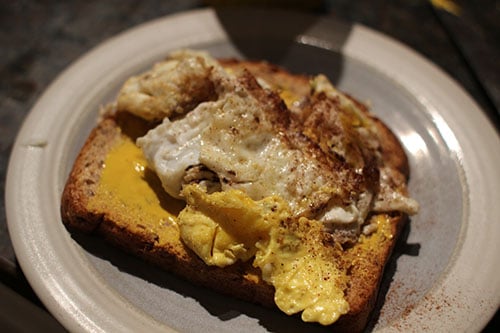 Step 5: Add Cheese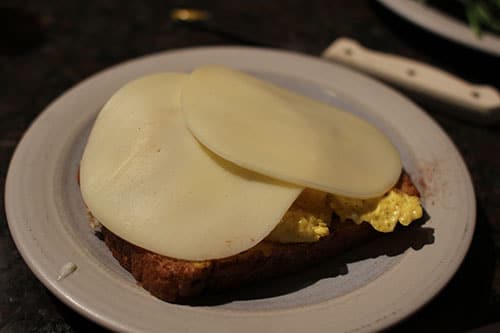 Step 6: Add Mint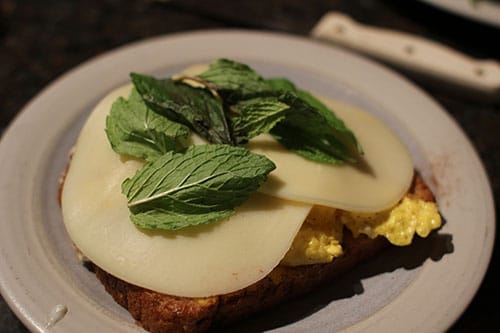 Step 7: Add Strawberries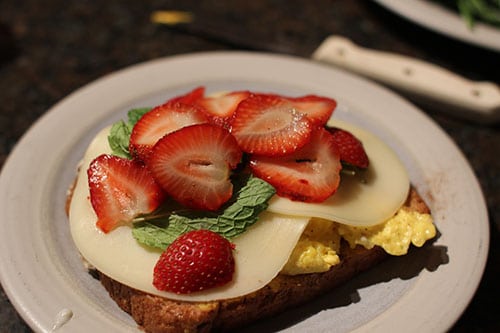 Step 8: Add Spinach
Finished Product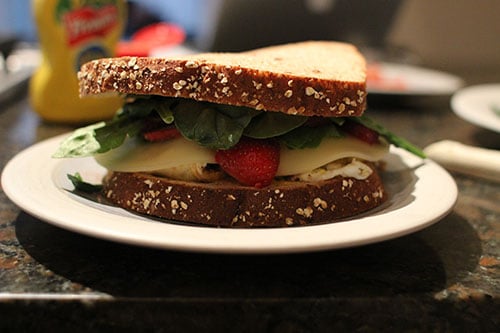 Taster's Notes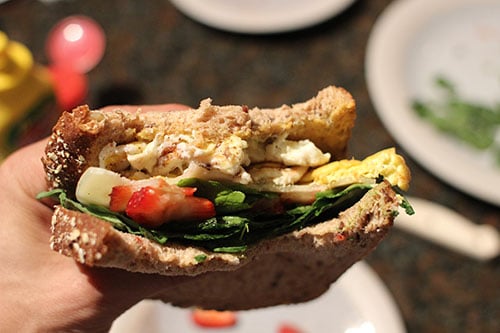 This sandwich sure looked pretty, but it tasted…busy. The flavors didn't mesh all that well. I'd begin chewing it and experience a distinct burst of mint, followed by a distinct burst of cinnamon, followed by a distinct burst of strawberry. I prefer to have flavors meld together in one harmonious whole. Perhaps I constructed the sandwich incorrectly? I did like how fresh the sandwich tasted. Great for a spring or summer day.
If you like distinct flavors when eating your sandwich, then you'll enjoy this one; if not, I'd pass.