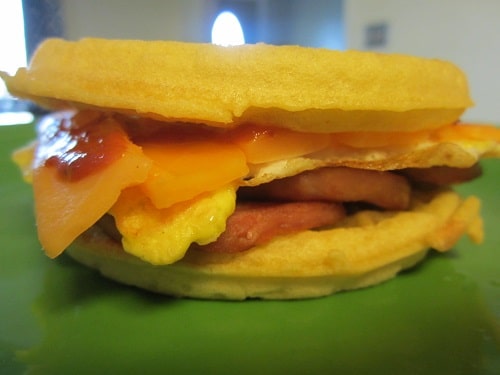 Welcome to Day #19 of the AoM sandwich project. Last month we asked readers for their best sandwich recommendations. Out of 483 submissions, we picked 20 to highlight here on the site each weekday during the month of April. At the end, we'll publish all the entries into an epic man-sandwich cookbook. Enjoy.
Today's Sandwich: Spam & Egg Breakfast Special by Travis
I chose this sandwich for three very clear reasons. First, I love a good breakfast nearly as much as Ron Swanson. Second, the "bun" is a couple of Eggo waffles, and I used to eat Eggo waffles all the time as a kid. And finally, this "sandwich" includes a healthy amount of Spam, which happens to be made in the very town I was born in (Austin, Minnesota). I can't imagine this breakfast beast disappointing me, but we shall find out…
Ingredients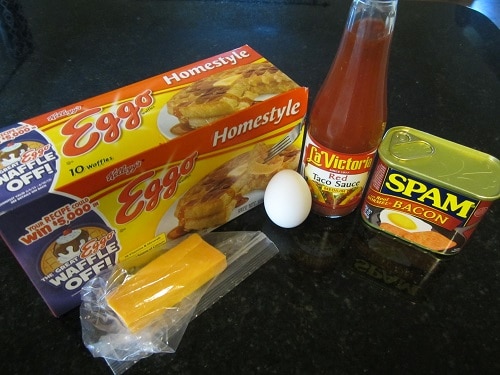 Eggo waffles
Cheddar cheese
Egg
Spam (bacon flavored)
Taco sauce
Step 1: Slice Spam and Fry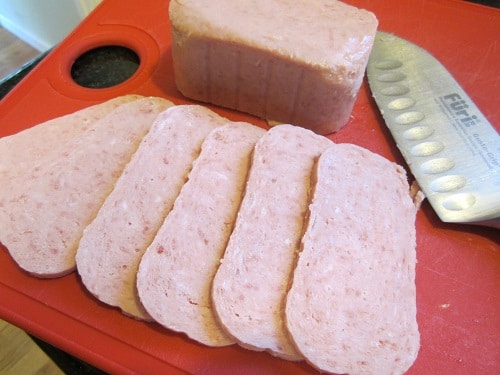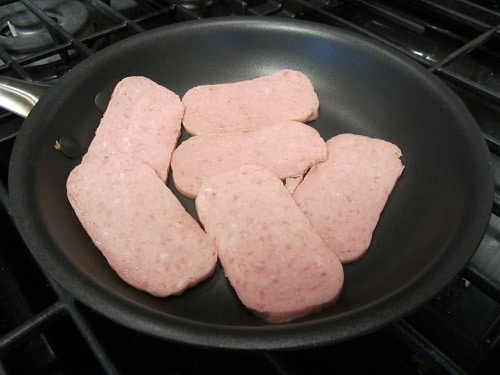 Step 2: Toast Waffles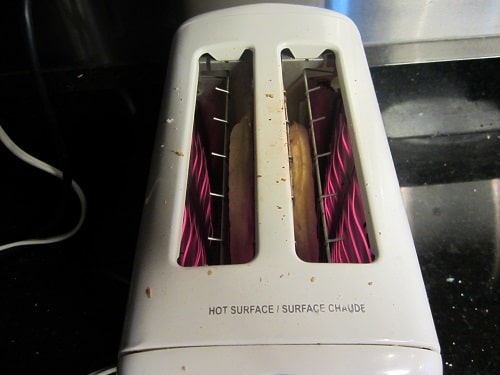 Step 3: Fry Egg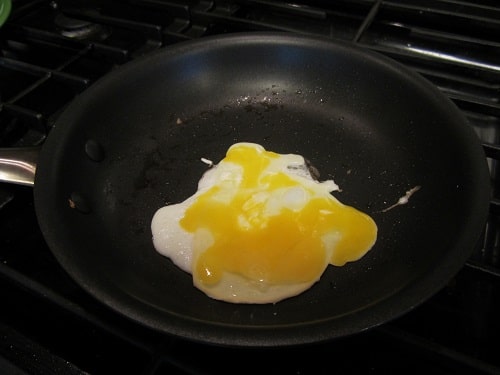 Step 4: Layer Spam
Step 5: Add Egg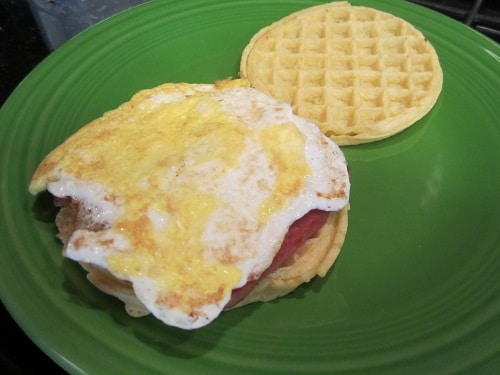 Step 6: Add Cheese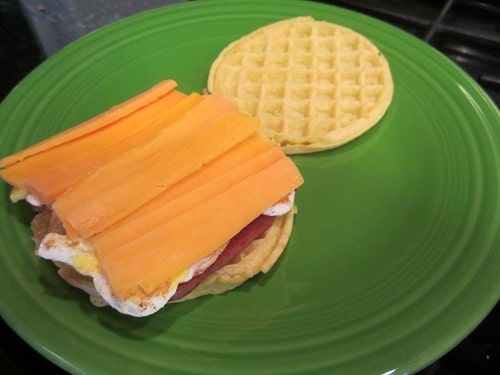 Step 7: Add a "Splash" of Taco Sauce
Final Product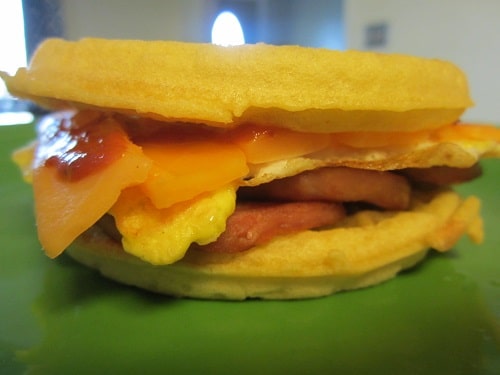 Taster's Notes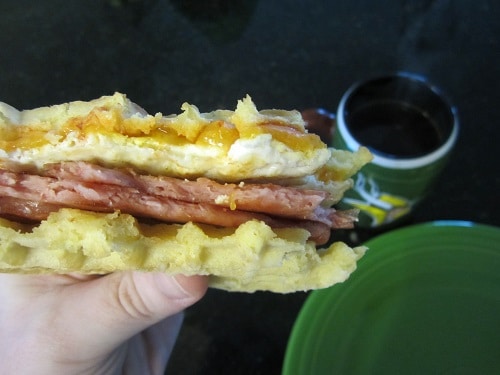 This sandwich was way more tasty than I even expected. I know I had high hopes going into it, but I honestly thought it might be a little weird. The Eggo has some built-in sweetness, which was unexpected. I used to slather mine in so much butter and syrup that you could barely even taste the waffle. The Spam tasted remarkably normal, and went deliciously with the egg and cheese. If you don't have Spam, substitute any meat, and you'd still have a tasty breakfast. Enjoy with a nice hot cup of coffee like I did, and you're set for a day of choppin' down trees in the Pacific Northwest. What a delicious and hearty breakfast; thanks Travis!