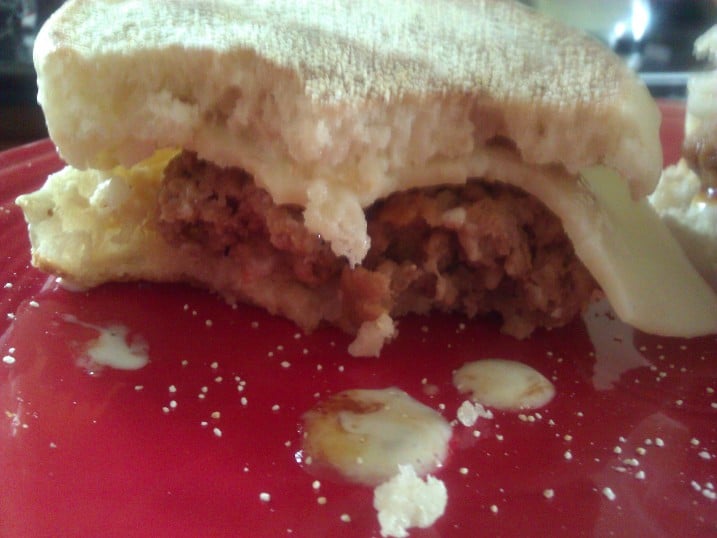 Welcome to Day #2 of the AoM sandwich project. Last month we asked readers for their best sandwich recommendations. Out of 483 submissions, we picked 20 to highlight here on the site each weekday during the month of April. At the end, we'll publish all the entries into an epic man-sandwich cookbook. Enjoy.
Today's Sandwich: The Bleu Cheese & Teriyaki Meatball by Ben
When I saw this entry I didn't even have to think about whether this would make my cut. I knew it would. Meatballs, two kinds of cheeses, an English muffin. It combines all my favorite things! Can it live up to the hype I've created, though?
The Ingredients
English muffin
Bleu cheese dressing
Swiss cheese
Teriyaki meatballs (couldn't find pre-teriyaki-flavored ones as Ben recommended, so I bought meatballs and sauce and mixed them together)
Step 1: Toast and Schmear the Muffin with Dressing

Step 2: Get the Meatballs Ready
Step 3: Put Meatballs on Muffin
Step 4: Add Swiss and Top 
Step 5: Enjoy!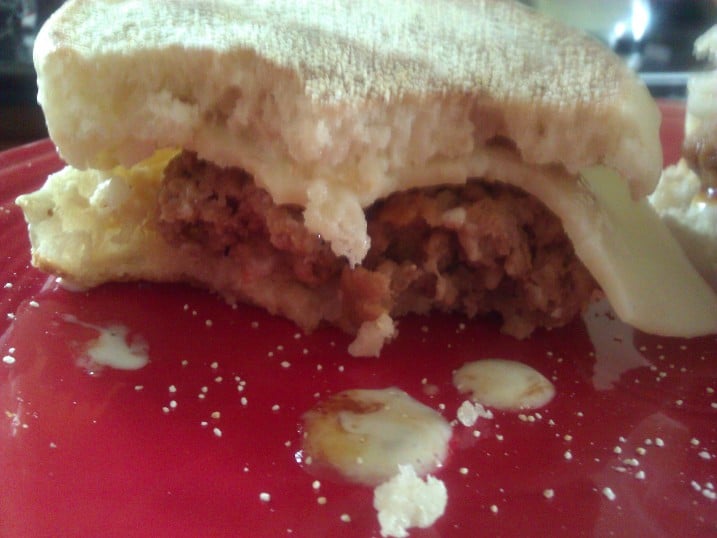 Taster's Thoughts
This was an excellent sandwich, overall. The meatball/bleu cheese combo was fantastic, but it was really the teriyaki flavor that stole the show. And in a good way. I love teriyaki, so it was perfect. If I had to change anything, I might use a croissant to better catch the juices, and I might use real, crumbly bleu cheese instead of dressing. What a great jumping off point for combining flavors though! Thanks, Ben!