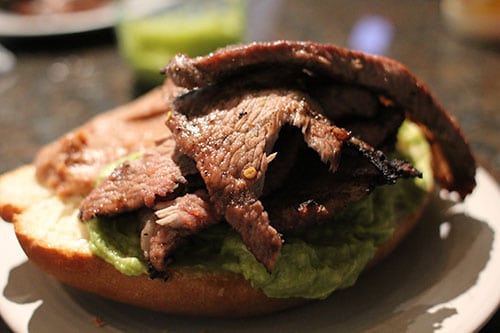 Welcome to Day #20 of the AoM sandwich project. Last month we asked readers for their best sandwich recommendations. Out of 483 submissions, we picked 20 to highlight here on the site each weekday during the month of April. At the end, we'll publish all the entries into an epic man-sandwich cookbook. Enjoy.
Today's Sandwich: The Carne Asada Torta
I thought for sure someone would submit a recipe for one of my all-time favorite sandwiches: The Carne Asada Torta. But no one did, so I decided to make it myself. I discovered the Carne Asada Torta while I was living in Tijuana, Mexico. The torta is a staple in Mexico. Street vendors typically offer it in addition to tacos. Street tortas were a weekly treat for me, and I'd never turn down a torta made by the nice old ladies who would feed me every now and then. Will my stateside torta stack up to the ones I ate in TJ? Let's find out.
Ingredients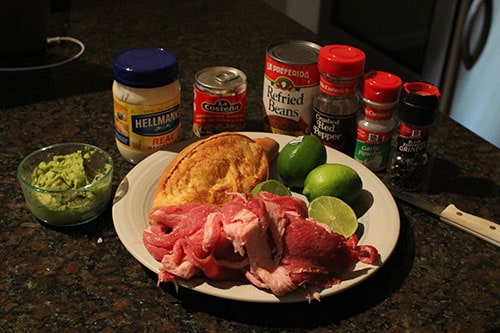 You can get all these ingredients (except the roll) at a regular supermarket, but it's more fun to visit your local Mexican grocery store.
Brisket or flank steak
Mexican bolillo roll
Guacamole
Mayo
Refried beans
Pickled jalapeños
Limes (I used 6)
Crushed red pepper
Garlic powder
Black pepper
Step 1: Prep Meat
Step 2: Grill Meat
Step 3: Warm Up Your Beans
Step 4: Spread Mayo on Roll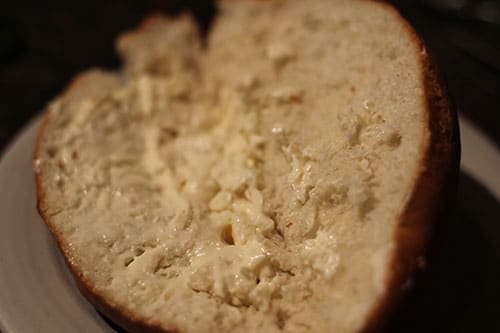 Step 5: Spread Beans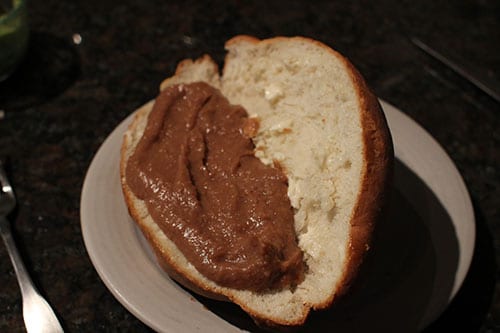 Step 5: Heap on the Guac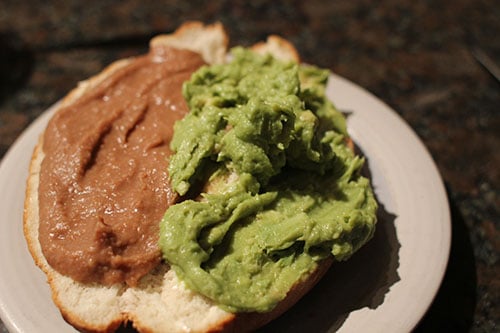 Step 6: Layer the Carne
Step 7: Add Jalapeños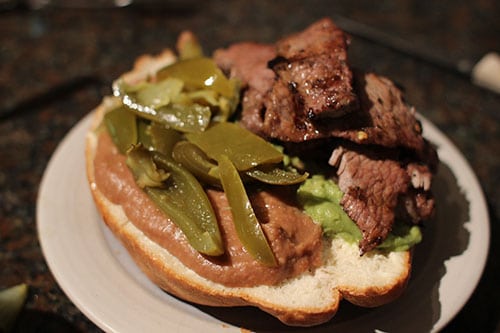 Finished Product
Taster's Notes
Riquisimo! Took me back to Tijuana and los cholos y perros roñosos. So good. Definitely a lot messier than I remember. I probably packed too much on. The one change I would make is dicing up the meat after grilling it. The meat was a bit too tough to be eaten in strips. Other than that, a filling, muy bueno sandwich.