Welcome to Day #21 of the AoM sandwich project. Last month we asked readers for their best sandwich recommendations. Out of 483 submissions, we picked 20 to highlight here on the site each weekday during the month of April. At the end, we'll publish all the entries into an epic man-sandwich cookbook. Enjoy.
Today's Sandwich: Tuna Bacon Cheddar by Patrick
We received quite a few sandwich submissions featuring seafood, so of course, we had to try one before the month of sandwiches comes to an end. I'm a believer that the best sandwiches have bacon, so this was a fairly easy choice. I've also never had a tuna salad sandwich before even though I love a good tuna casserole. Here's to trying new things! Will it become a favorite or have me wanting to keep the tuna in the sea?
Ingredients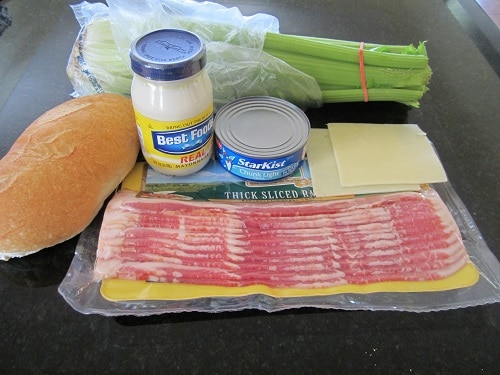 Hoagie roll
Celery
Mayo
Tuna (I used two 5 oz cans)
Bacon (Patrick specifies to do exactly 4 slices)
Cheddar cheese (I used Vermont white cheddar)
Step 1: Chop Celery
Step 2: Fry Bacon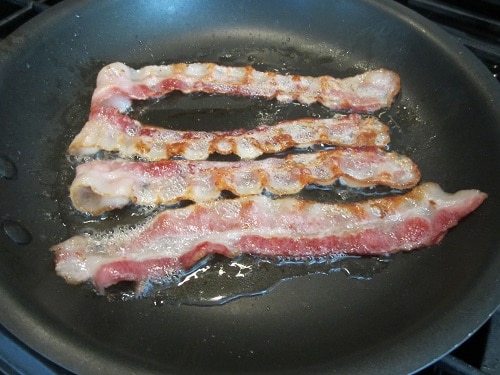 Step 3: Start the Tuna Salad
Step 4: Mix in Mayo
Step 5: Mix in Celery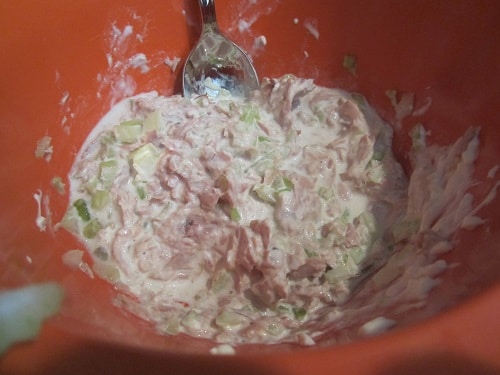 Step 6: Mix in One Slice of Bacon
Step 7: Toast Roll
Step 8: Begin Assembling with Tuna Salad
Step 9: Add Layer of Cheese

Step 10: Add Remaining Slices of Bacon
Finished Product
Taster's Notes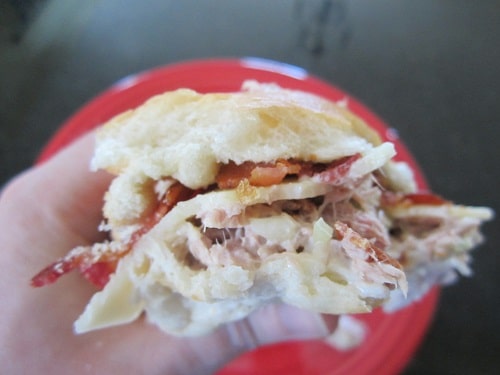 Wow. This ended up easily being one of my favorite sandwiches of the month. The flavors combined perfectly, as did the textures. I don't even know what else to say about this sandwich; it was darn near perfect. The only flaw was its messiness, but that was my own fault for not draining the tuna quite well enough. It was my first go with tuna salad, and my only fear is that grocery store or restaurant versions just won't live up to this fine creation. What a sandwich, Patrick. Thank you!