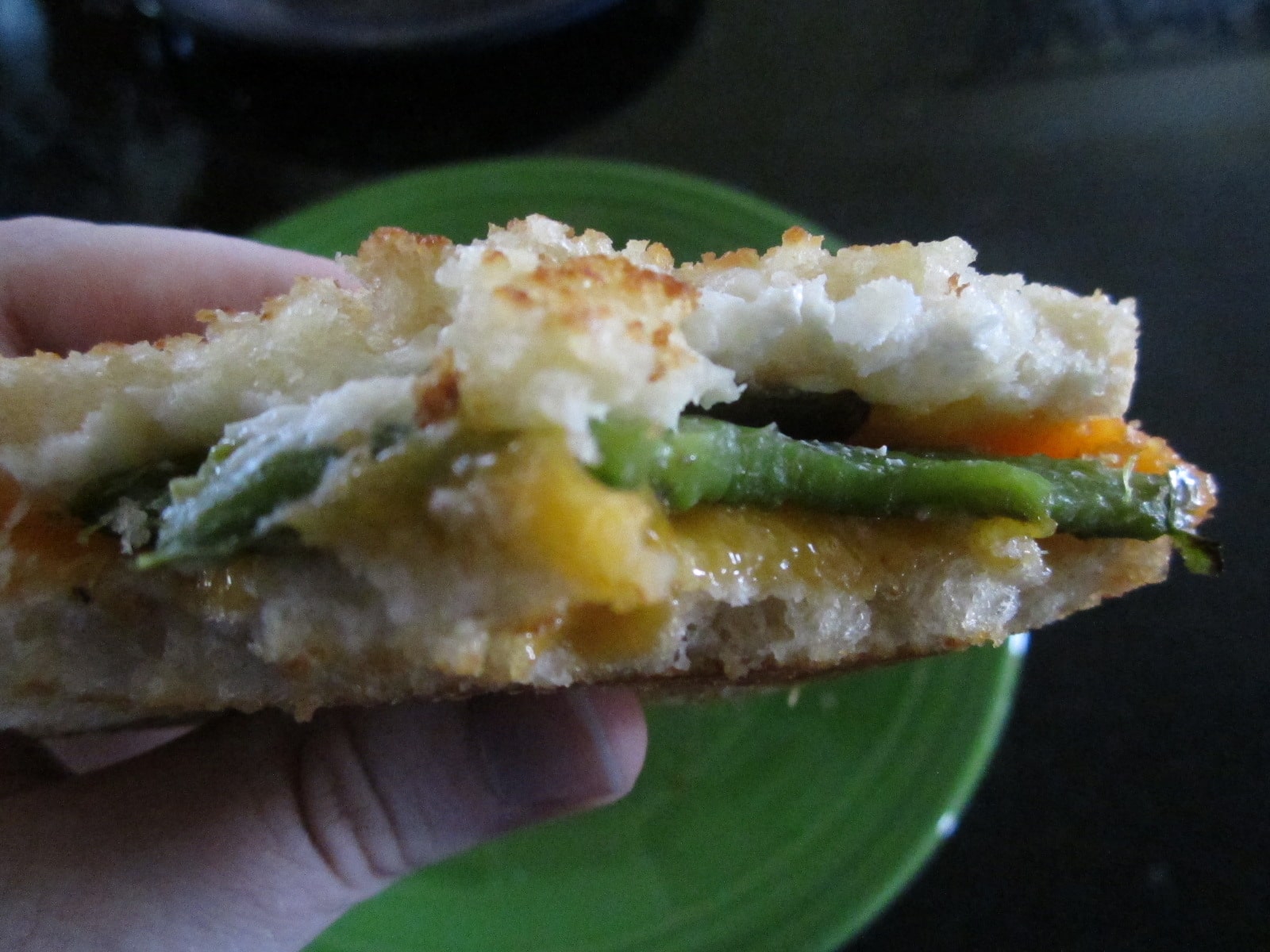 Welcome to Day #7 of the AoM sandwich project. Last month we asked readers for their best sandwich recommendations. Out of 483 submissions, we picked 20 to highlight here on the site each weekday during the month of April. At the end, we'll publish all the entries into an epic man-sandwich cookbook. Enjoy.
Today's Sandwich: Jalapeno Popper Grilled Cheese by Matt

There were plenty of grilled cheese variations submitted from readers. This one caught my eye, as I love a good jalapeno popper. I also have never had a chance to roast jalapenos, so I was excited to give that a shot as well. Let's see how it went!
Ingredients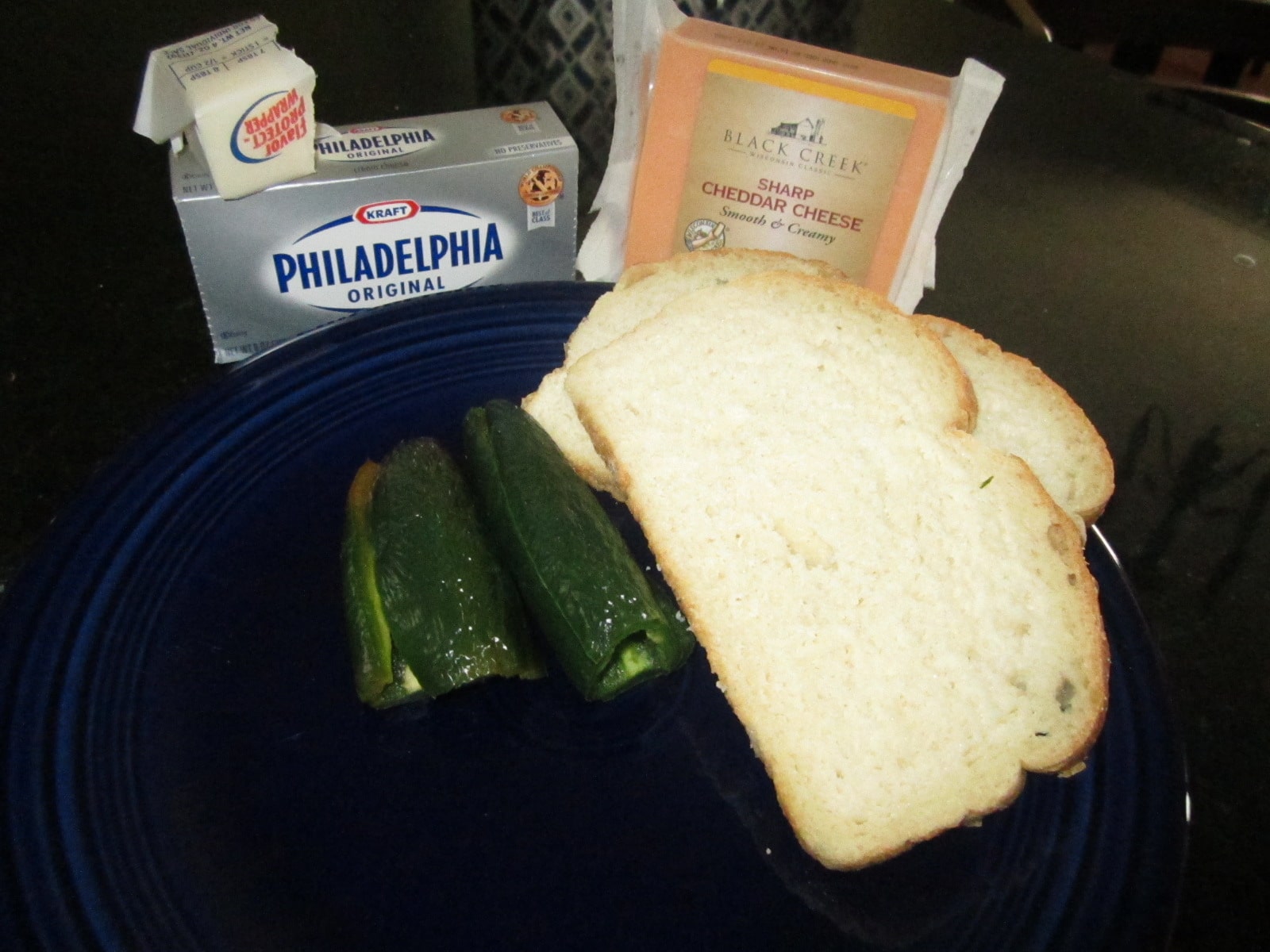 Sourdough bread
2 jalapenos
Butter
Cream cheese
Sharp cheddar cheese
Step 1: Prepare Jalapenos
Step 2: Begin Grilled Cheese Assembly on the Stove
Step 3: Add Peppers and Cheddar Cheese
Step 4: Top with Bread and Finish
Final Product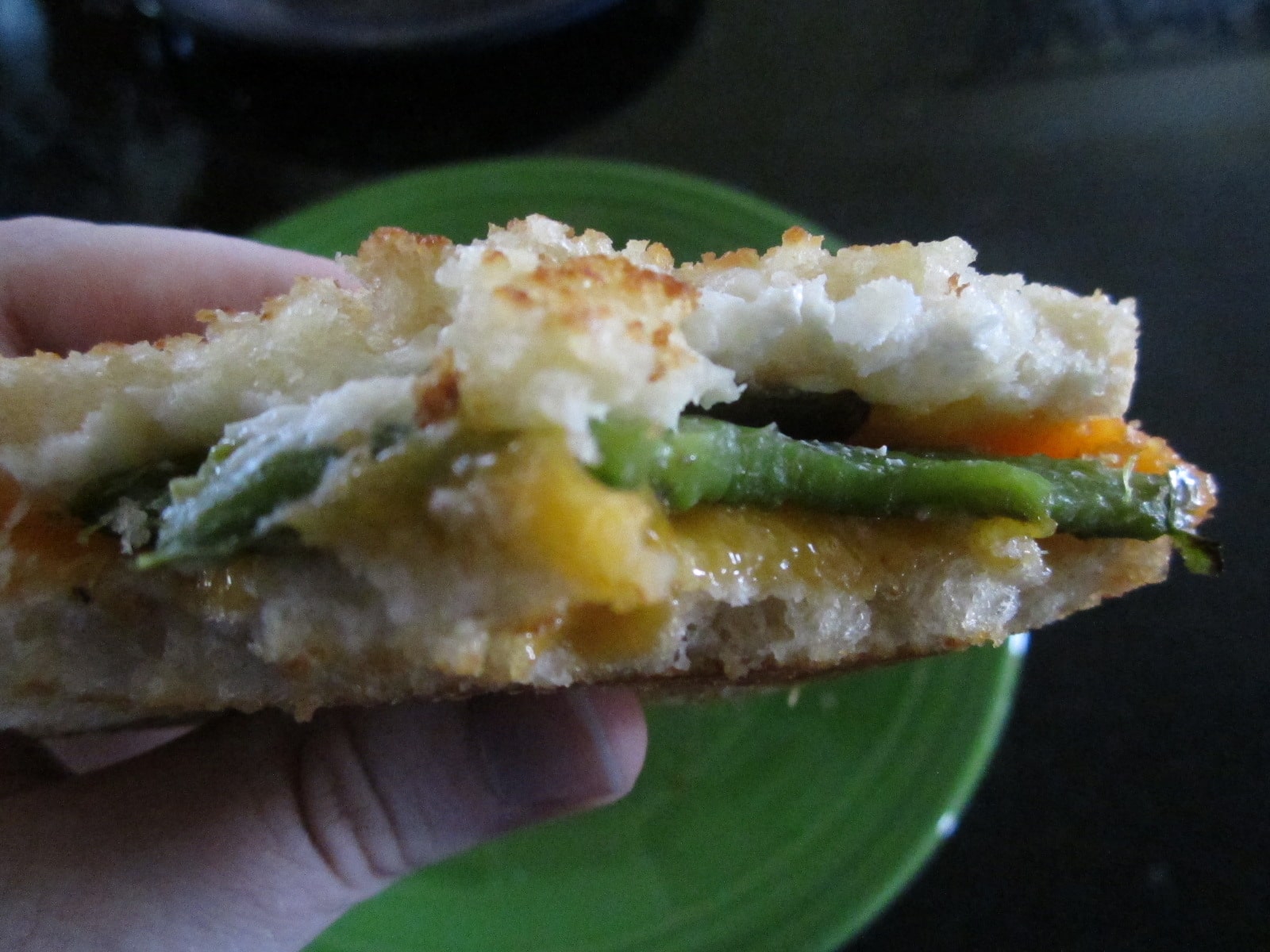 Taster's Notes
This is a great sandwich, and a few key pieces are what really make it special. First of all, sourdough is a fantastic choice for grilled cheese. Definitely a step up from regular wheat or white sandwich bread. This is for sure my new go-to bread for grilled cheese. The cream cheese was also awesome, although I added too little, I think. Next time I'd give it a good healthy spreading instead of a light one. I would add one major addition: bacon. Roasted peppers are a little slimy to begin with, so the crunchiness of bacon would offset them well. Also, the best jalapeno poppers have bacon, so it seems like a natural addition. I didn't have any on hand, but you can bet I will next time. I would probably also leave a few seeds in the jalapenos to give it some extra hotness. Great sandwich idea, Matt!