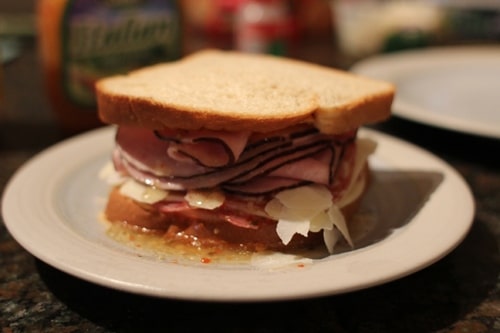 Welcome to Day #7 of the AoM sandwich project. Last month we asked readers for their best sandwich recommendations. Out of 483 submissions, we picked 20 to highlight here on the site each weekday during the month of April. At the end, we'll publish all the entries into an epic man-sandwich cookbook. Enjoy.
Today's Sandwich: Three Cheese Italian Sandwich by Henry
We haven't really covered a cold-cut sandwich yet during our month of sandwiches, and since it's a popular, easy-to-make standard, I figured it was about time we did. This is a good ensemble too. Henry submitted an Italian-themed sandwich that uses Italian meats, three Italian cheeses, and even Italian dressing. Will his sandwich make me exclaim "Mamma mia!"? Let's find out.
Ingredients
Provolone cheese
Mozzarella cheese
Grated parmesan cheese
Ham
Capicola
Salami
White bread
Italian dressing
Garlic powder
Mayo
Step 1: Spread the Mayo
Step 2: Add a Layer of Provolone Cheese
Step 3: Add the Capicola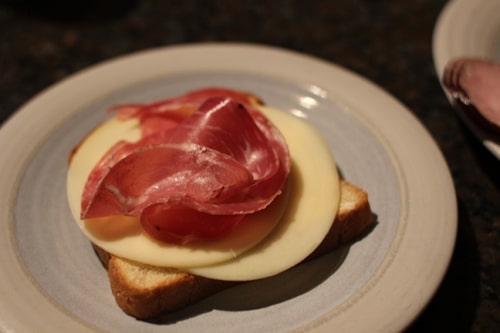 Step 4: Add a Bit of Italian Dressing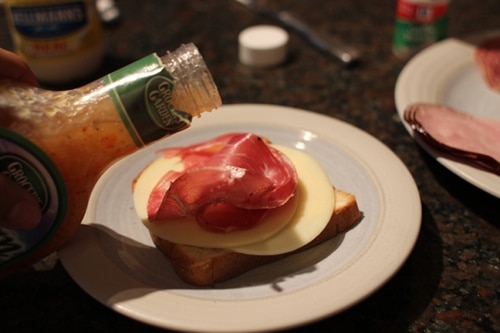 Step 5: Add Layer of Mozzarella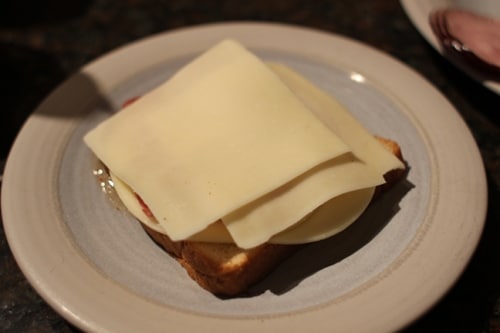 Step 6: Add Layer of Salami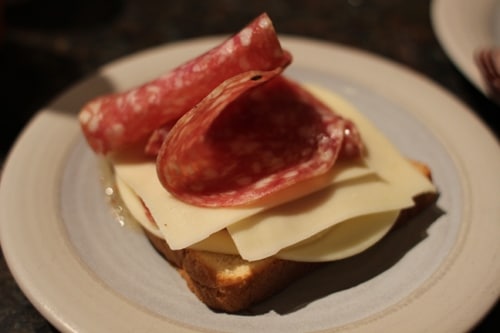 Step 7: More Italian Dressing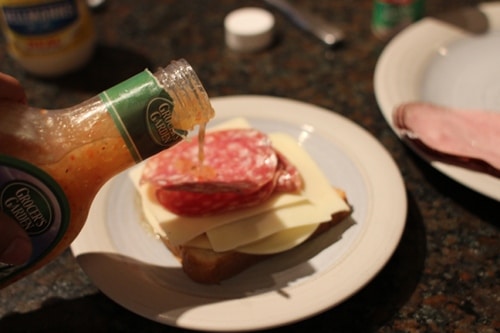 Step 8: Add Shredded Parmesan
Step 9: Add Layer of Ham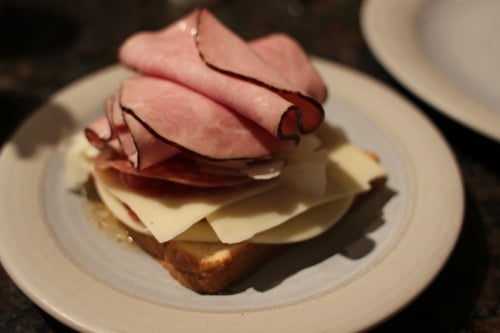 Step 10: More Italian Dressing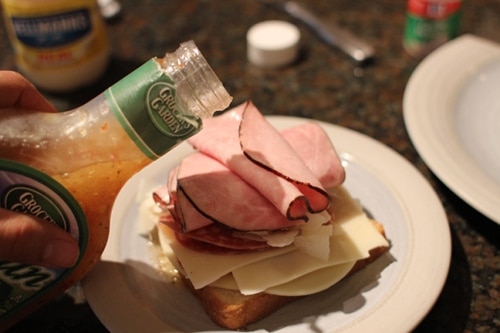 Step 11: Add a Dash of Garlic Powder
Finished Product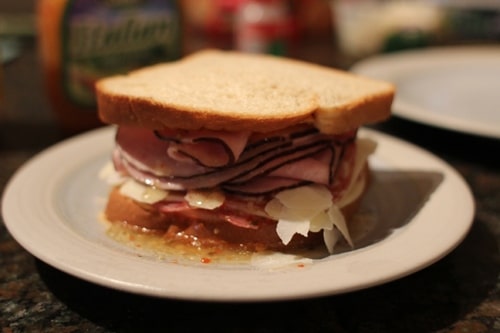 Taster's Notes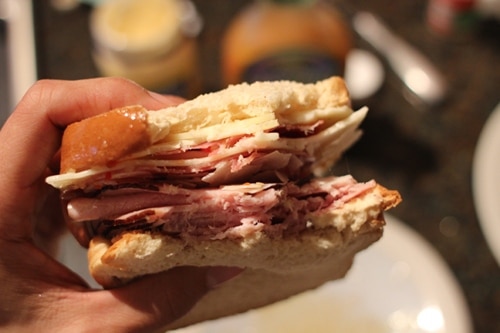 Mamma mia! That's a good sandwich! Really great cold-cut combo and simple to make. This was the first time I've ever had capicola, and I've become a fan for life. I think some slices of pepperoni would make this already super Italian sandwich even better. In my experience, pepperoni makes almost everything better. My only complaint was that the sandwich was a bit dry, even with the copious amounts of Italian dressing. I'm not sure there's much you can do about that, seeing how this sandwich has a lot of dry, hard meats and cheeses like salami, capicola, and parmesan. Maybe more mayo would help. All washed down with a Virgil's Root Beer.