Welcome back to another episode of the Art of Manliness podcast!
In this edition, we talk to author Marcus Brotherton about his new book, co-authored with Adam Makos: Voices of the Pacific: Untold Stories of the Marine Heroes of WWII. Marcus has written over 25 books, including New York Times bestseller We Who Are Alive and Remain: Untold Stories from the Band of Brothers. In addition to writing books, Marcus regularly writes at his blog, Men Who Lead Well, as well as at The Art of Manliness.
Highlights from today's show:
The three factors that made the battles in the Pacific some of the most atrocious of WWII.
The average age of Marines fighting in the Pacific.
Lessons that today's man can take from the men who fought in the Pacific.
Much more!
Listen to the podcast!
Other ways to listen to the Art of Manliness podcast:
Voices of the Pacific Giveaway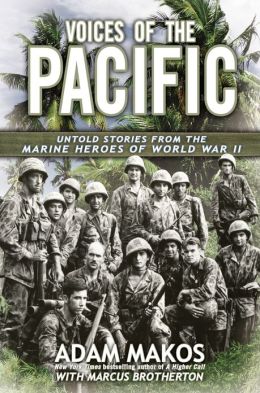 A couple of weeks ago we gave away a copy of Voices of the Pacific in conjunction with an article from Marcus. If you weren't lucky enough to win last time, here's another chance. We're giving away one more copy of Voices of the Pacific to one lucky Art of Manliness podcast listener. And this isn't just any old copy of Voices of the Pacific. The inside has been signed by the authors as well as three of the WWII veterans interviewed in the book. Here's your chance to own a piece of history!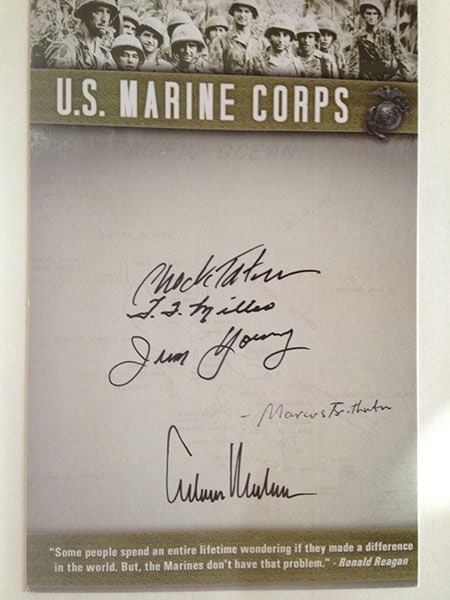 To enter, simply leave a comment below sharing your thoughts about what you heard on the podcast.
Deadline to enter is Tuesday, April 30, 2013 at 5PM CDT. We'll then draw a random comment to select the winner.