Welcome back to another edition of the Art of Manliness Podcast!
In today's podcast we talk to Forrest Pritchard, farmer at Smith Meadows Farm in the Shenandoah Valley of Virginia. He's recently published a book entitled Gaining Ground: A Story of Farmers' Markets, Local Food, and Saving the Family Farm. An enjoyable read — made me want to cash out and start a farm. Forrest and I discuss his story of how he saved a farm that's been in his family for eight generations using sustainable farming practices. Even if you have zero interest in becoming a farmer, this is a great podcast to listen to — one of my favorites.
Highlights from the show:
How Forrest decided to become a farmer
His early obstacles as a farmer
The differences between typical farming and sustainable farming
How sustainable farming made his hog pen smell like maple syrup
The turning point in his farming career
His daily routine
Lessons regular guys can take from farming
How you can get started with farming
And much more!
Other ways to listen to the Art of Manliness podcast:
Listen to this episode on a separate page
Download this episode to your computer (right click and save)
Subscribe to the podcast in the media player of your choice
We're also on Stitcher! 
Gaining Ground Book Giveaway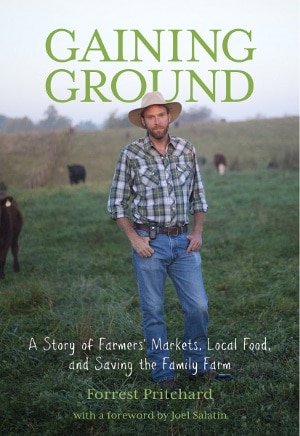 If you'd like to get your hands on a copy of Forrest's book, Gaining Ground, we're giving away a signed copy to one lucky AoM podcast listener. To enter, simply leave a comment below your thoughts on the podcast.
Deadline to enter is Friday, June 14, 2013 at 5PM CDT. We'll then draw a random comment to select the winner.