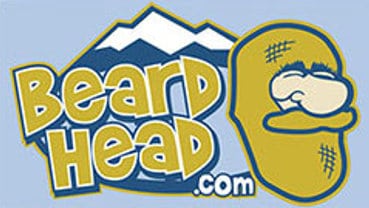 Last week, I linked to a company called Beardhead that sells these awesomely funny ski caps that cover your face so it looks like you're growing a Grizzly Adams-esque beard. I didn't think much of it. Just thought it was something that AoM readers might find amusing. Then the other day I got an email from the owner of Beardhead  telling me thanks for linking to him and asking if he could give away a few Beardheads to AoM readers. I love giving free stuff to you guys, so I of course said, "Heck yeah!"
With spring break almost upon us, a Beardhead can come in real handy for those of you planning to hit the slopes. They cover your whole head and face in warm beardy delight. Even if you're not going skiing, the Beardhead is perfect for our manly friends living in  locations, like say the Northeast, where winter is showing no signs of ending soon. Also, they're good for readers who are planning on robbing a bank and are looking for a way to add a bit of panache to the old ski mask routine.
The Prize
Two splendiferous Beardheads, valued at $24.95 each, are up for grabs. They're a knit one-size fits all hat that's machine washable and sure to woo the ladies when you're shoveling the snow.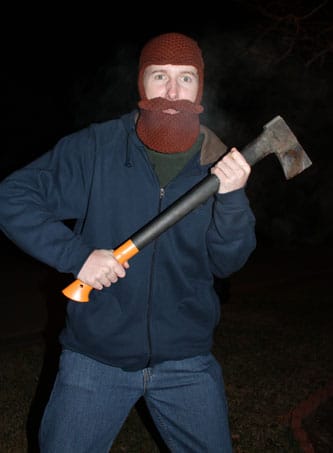 How to Enter
Because the Beardhead could come in handy to those of you skiing over spring break, just leave a comment on this post sharing your best Spring Break trip ever. Did you hit slopes wishing you had a Beardhead? Did you go camping with your buds? Let us know.
Deadline to enter is Friday, March 6 at 11PM Central Standard Time.
After the deadline, I'll draw two random entries and send them their Beardhead.
Looking forward to reading your stories. Good Luck!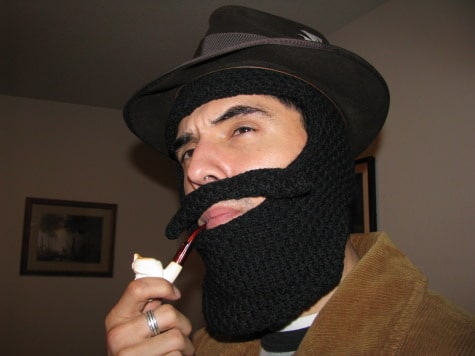 Generalismo McKay plans la revolucion de manliness. Rise up comrades!