Welcome to Day #3 of the AoM sandwich project. Last month we asked readers for their best sandwich recommendations. Out of 483 submissions, we picked 20 to highlight here on the site each weekday during the month of April. At the end, we'll publish all the entries into an epic man-sandwich cookbook. Enjoy.
Today's Sandwich: The Bratwurst Sandwich by Dylan Huff
Any sandwich that features bratwurst as the main ingredient will definitely pique my interest. Dylan's German Delight seemed to have the potential to be both simple and delicious. Let's see if it delivered.
The Ingredients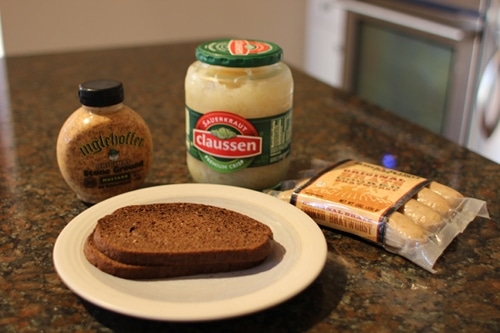 Pumpernickel bread
Bratwurst sausage
German mustard
Sauerkraut
Step 1: Slice the Brats
Step 2: Fry the Brats
Step 3: Spread German Mustard
Step 4: Stack the Brats
Step 5: Pile on the Sauerkraut
Step 6: Top With Bread
Step 7: Eat!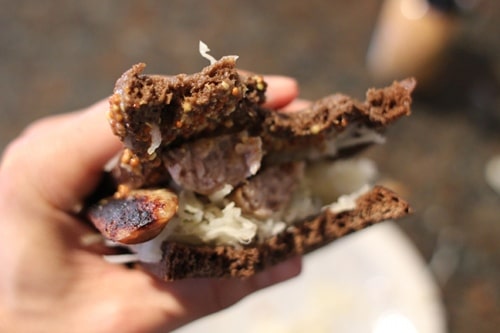 Taster's Thoughts
Oh, man. This is an amazing sandwich. It's like eating an Oktoberfest platter from the palm of your hand. I was admittedly a bit dubious about the fried bratwursts; I've only eaten them grilled. But they were awesome! I could have used some bigger slices of bread; all the fillings kept falling out. Will definitely be adding this sandwich to my regular lineup. Thanks Dylan!