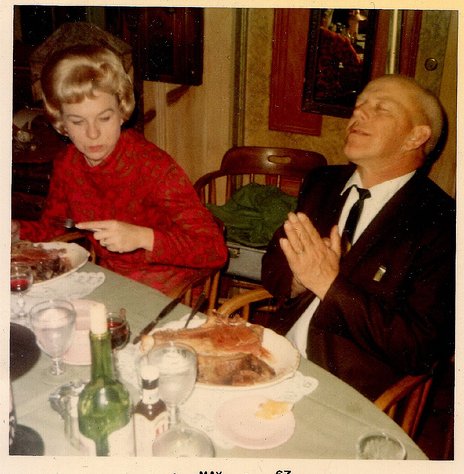 Father's Day is this Sunday. In honor of it, Art of Manliness is giving away a $25 gift certificate to Outback Steakhouse so you can treat good old dad to a juicy steak dinner.
But wait there's more! If you take your dad to any Outback Steakhouse this Father's Day, he'll receive a $10 off coupon on his meal. If he activates the coupon, your dad will be registered to win a $100 coupon from Outback Steakhouse. Meat, money, and family. What more can you give the man who helped bring you into the world?
Clarification: You'll receive the $10 coupon at the end of the meal, but it can't be used toward that meal. Rather, it can be redeemed at Outback Steakhouse from June 18th through July 20th, 2008.
How to Enter to Win the $25 Gift Certificate
You have four chances to enter your name into the random drawing for the gift certificate.
Leave a comment under this post describing a life lesson your father taught you. Make sure you leave a valid email address so we can contact you.
Register as a member in The Art of Manliness Forums. If you're already a member, you're automatically entered!
Sign up for RSS or email updates from the blog. A secret code will appear at the bottom of the RSS feed or email update. Email us what the secret code is through our contact form and you'll be entered.
If you have a blog, link to this post. Email us a link to your post mentioning the contest so we know to add an entry for you.
You can enter using one or all of the ways mentioned. If you do all four, you quadruple your chances of bring drawn! Deadline to enter for the giveaway is Thursday, June 12 @ 9PM Central Standard Time. We'll announce the winner Friday morning.
We're looking forward to reading your comments! Good Luck!