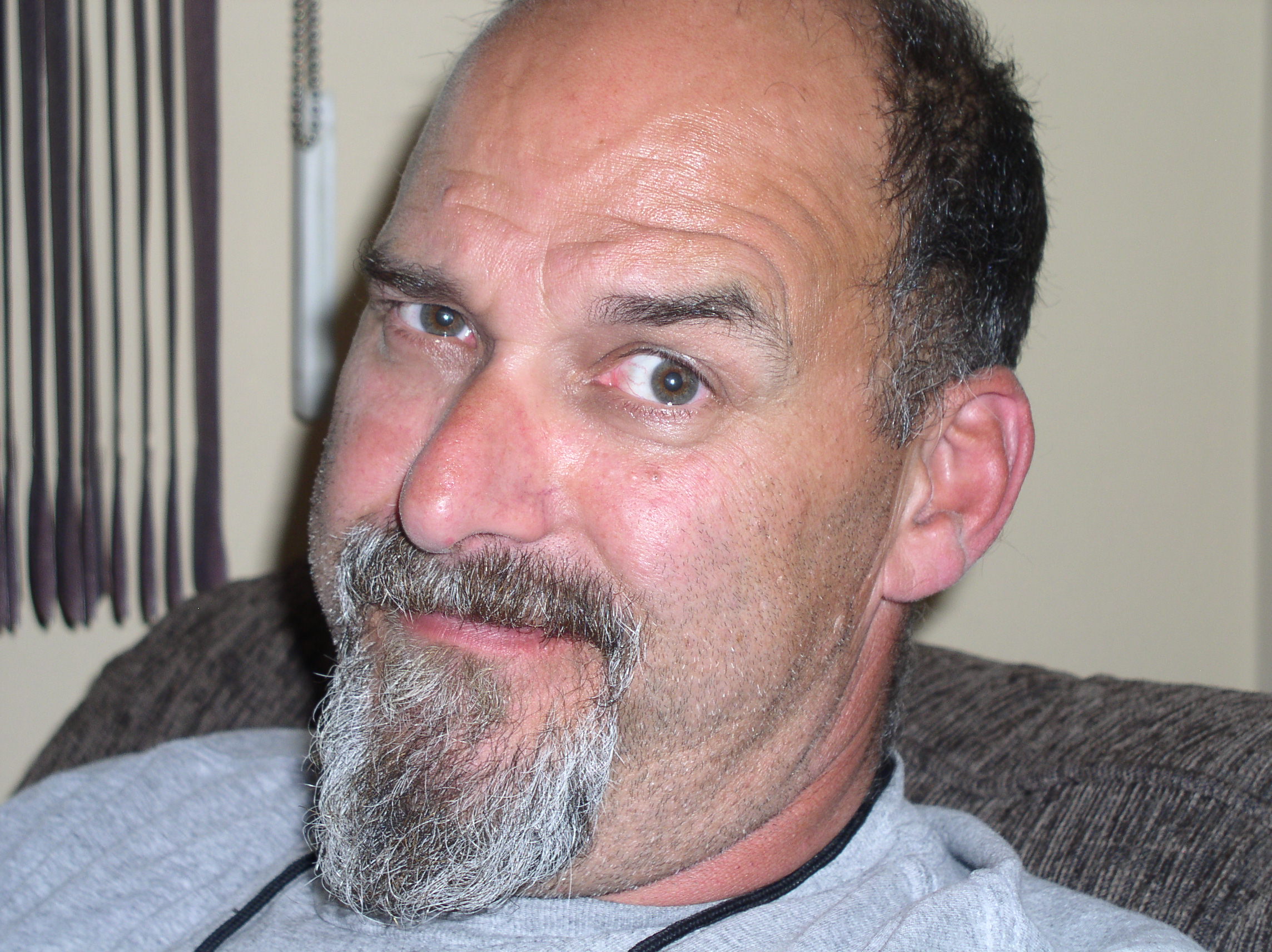 The Name of Your Nominee: Howie Farmer
Age of Nominee: 55
Nominee's Location: Duluth, Minnesota
Why should your nominee be The Art of Manliness/Old Spice Man of the Year?:
Let me paint a picture of your Old Spice Man of the Year. Tall, dark, handsome, joyful, strong, loving, kind, rugged, fun, giving, honest, trustworthy, firm, and caring, or in two words, Howie Farmer.
Howie has served his country and is a retired New York Policeman who was injured in the line of duty. He stands 6'4″ and weights 285lbs. Although his stature may be intimidating, he is a gentle giant, but loves a straight edge shave.
Howie is an active volunteer. He has coached flag football in the Duluth area for 3 years, coached 5th and 6th grade football for 3 years, and is currently working with 7th and 8th graders in football.
He also runs a strength and conditioning program each winter for boys in the football program. You are able to see in the eyes of these boys and young men what a role model and mentor Howie is to them. They are not only learning the game of football, but learning valuable life lessons from the way Howie teaches and instructs.
Howie is an accomplished chef and cooks dinner for his family each night. Howie was raised in an Italian family so there is always plenty of food and fun to go around for everyone. He is very willing to share his great recipes with all his neighbors and will gladly come over to demonstrate all the subtle techniques of his "secret" family recipes.
Howie is an avid motorcyclist. He owns a maroon Harley Davidson Road King which he drives all over in the summer. Because of his love for cycling, he has shared it with several of his friends who now own their own bikes and frequently take trips for a quick lunch or Dairy Queen.
Howie is a loving husband and father. Howie has been with his wife Marie for nearly 30 years and they have one son, Zack, 15. He treats Marie with the utmost respect and raises Zack with outstanding values and traditions. Family is definitely the number one priority in his life, and there is absolutely nothing he wouldn't do for either of them.
Howie is the life of the party. Howie LOVES to entertain friends and family at his house, whether on the deck on a beautiful starry night or inside their cozy ranch home. People just seem to flock to him.
He is always running around with his apron on passing out some scrumptious hors d'oeuvres while entertaining us with stories from his childhood.
Howie is a great friend. He treats his friends as if they were his family. He will go out of his way to help with a project, help pick up and transport kids to and from activities, or stop by just to drop off a delicious meal.
Howie Farmer is the man of all men; from entertaining to cooking meals, from the love of family and friends to the love of teaching and mentoring, from motorcycle riding to enjoying a straight edge shave, from serving our country to serving the public. Howie does it all, and is the perfect choice for demonstrating The Art of Manliness and becoming the Old Spice Man of the Year.
<– Previous Nominee 1 2 3 4 5 6 7 8 9 10 Next nominee –>
Vote for Howie Farmer!
[polldaddy poll="1133542″]