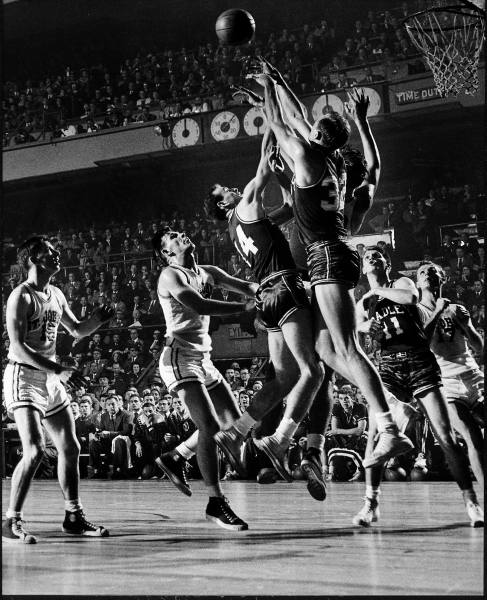 Today the selections have been made for the 2009 NCAA Basketball Tournament. Millions of people across the country are frantically creating their brackets and forming pools. The madness has begun! We thought it would be fun to get The Art of Manliness in on the action by having a March Madness contest. We've created a pool just for Art of Manliness readers through CBS Sports. Follow the link and sign up.  It's completely free. I repeat. You do not have to pay money to be a part of this contest. To join the group, you'll have to enter the "secret" password: manliness.  After you're all signed up, you can make your picks. Make sure to sign up before game play starts on March 19.
The rules are simple. Each round is weighted. The points for each correct pick goes up as we progress through the tournament.
First round: 1
Second round: 2
Third round: 4
Fourth round: 8
Semifinals: 16
Finals: 32
In the event of a tie, we will use the final game's total score as a tie breaker. Meaning, whoever gets closest to predicting the total amount of points scored in the final game will be the winner.
The Prize
What's a March Madness pool without a handsome reward? The winner of the contest will receive their pick of one of our new Art of Manliness t-shirts and a $25 gift certificate to Outback Steakhouse. Nothing better than celebrating your victory with a nice juicy steak.
Good luck!