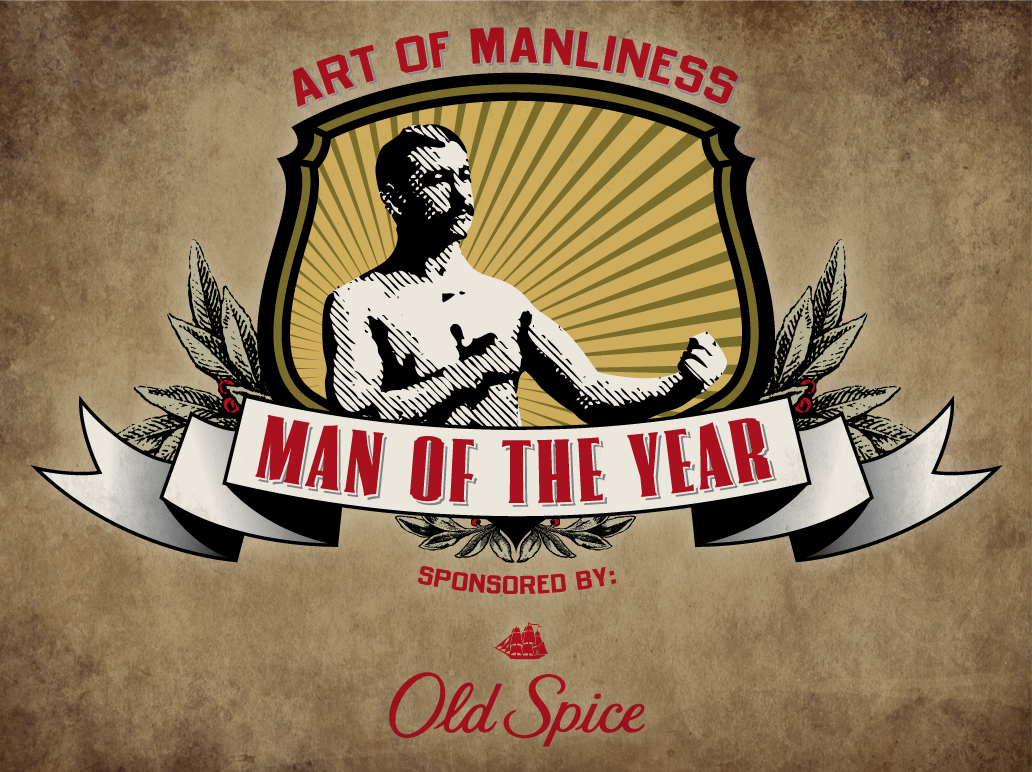 This is a quick reminder that nominations for the 2008 Art of Manliness Man of The Year will be closing in just four short days on Sunday, November 9. If you haven't nominated a man, make sure you do it today. We'll select 10 finalists and open voting up to the public on November 24. The winner will receive $2,000 and a stash of Old Spice products.
The Art of Manliness Man of the Year seeks to honor and pay tribute to everyday men who represent the best in manliness. This is a great opportunity to honor your father, your brother, or a friend.
For more information about the Man of the Year Award, check out the official page.
If you'd like to nominate somebody, please use this handy form. Remember, deadline to enter is Sunday, November 9.