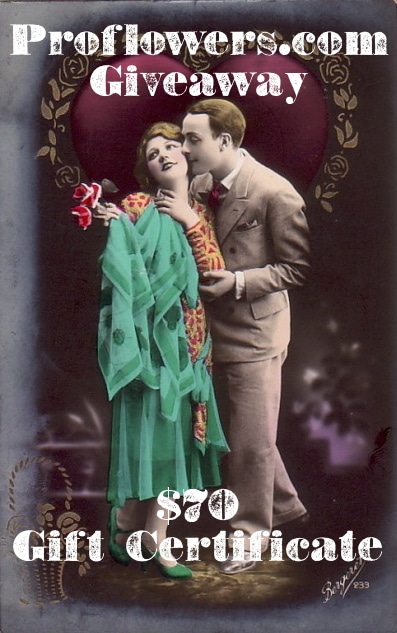 In case you haven't checked your calendar lately, Valentine's Day is next week. While giving flowers to the woman in your life shouldn't just be reserved for Valentine's Day, it's still a good day to get her some. Even if your lady says she doesn't want anything for Valentine's, remember it could just be a secret code that she doesn't want anything except for flowers.
To help you become husband/boyfriend of the year, ProFlowers.com is giving away five gift certificates to five lucky Art of Manliness readers so they can give the lady in their life a $70 bouquet of flowers. How do you land this prize? Read on.
The Prize
A $70 Proflowers.com gift certificate to 5 lucky winners. The gift certificates can be used on any Proflowers.com flowers and gifts.
If you happen to be the lucky winner, don't do the stereotypical thing and get your lady red roses. A recent study has shown that 76% of women would prefer something else besides red roses. Don't know what sort of flowers to get your wife/girlfriend? Then make sure to check out our guide on how to give flowers like a gentleman. It has a short list of flowers and their different meanings.
How to Enter
Leave a comment on this post sharing your best date idea and you'll be entered into a drawing for the gift card.
Deadline to enter the contest is Saturday, February 7 at 10PM CST. We'll randomly select five comments and give a gift card to those five lucky individuals. We're looking forward to reading your ideas.