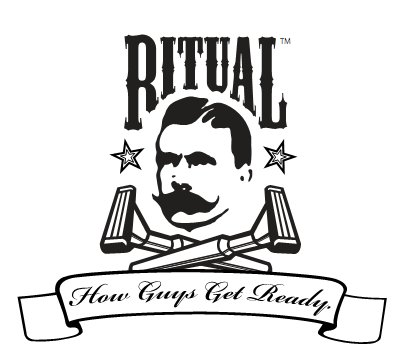 Every man has their morning ritual. For many it consists of the simple "Tripple S"- Sh**, Shower, and Shave. Well, two gentleman have started a simple line of men's grooming products that supports every step of the Triple S routine. Their company is called Ritual and they're offering to giveaway $80 of their product to one lucky Art of Manliness reader.
Here's what's up for grabs in this contest: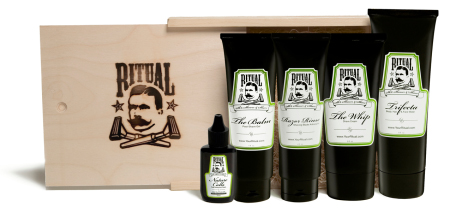 The Kit is Ritual's entire line of products in a nice wooden box, branded with their ultra-cool old-school moustached man.The Kit includes the following products:
The guys at Ritual are also throwing in a few Razor Rinses to giveaway to runner-ups. So, if you don't win the big prize, you still have a chance to walk away with something. Very nice.
How to enter
So are you ready to get some free stuff? Alright. Here's how you can enter. You have four chances to enter your name into a random drawing for the Ritual Kit.
Leave a comment under this post describing your morning ritual.
Register as a member in The Art of Manliness Forums. If you're already a member, you're automatically entered!
Sign up for RSS or email updates from the blog. A secret code will appear at the bottom of the RSS feed or email update. Email us what the secret code is through our contact form and you'll be entered.
If you have a blog, link to this post. Email us a link to your post mentioning the contest so we know to add an entry for you.
Remember, you can increase your chances of winning by doing all of the above, so make sure to get cracking on them.
Deadline to enter is Monday, July 14 at 9PM. The winner will be announced Tuesday, July 15. Good luck!