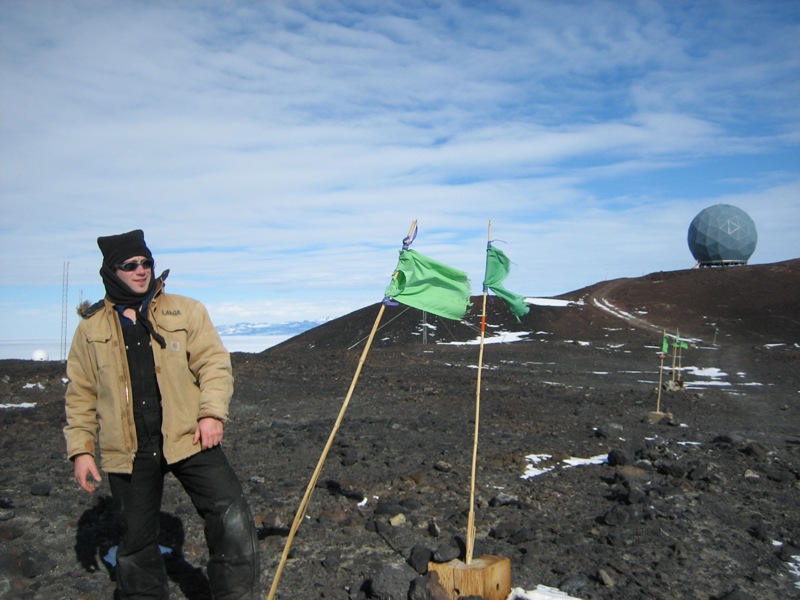 Nominee's Name: Ryan Prochaska
Age of Nominee: 35
Nominee's Location: Iowa City, Iowa
Why should Ryan Procheska be The Art of Manliness/Old Spice Man of the Year?:
Ryan Prochaska is a man's man – truly a man among men. He wears work boots and Carhartts with the same suave finesse that some men wear business suits. He can make things: cabinets, bookcases, camp fires, Thai green curry, and sweet, sweet love. He helps his friends build fences for their dogs. He keeps a Boy Scout manual on his bedside table. He drives a van and camps in it. He shaves with a straight razor. He works out with kettlebells, and can lift 70 pounds over his head with one hand. Then, he hugs our three cats and cooks dinner.
Ryan and his business, Artisan Carpentry, provide the Iowa City area with environmentally friendly building and maintenance practices. He strives to use only low-impact hand tools and reclaimed materials. He is am eco-minded carpenter, and finds his Zen along the grain of a discarded piece of oak. He appreciates the meditative art of using hand tools. He is a Bodhisattva in a tool belt. He is a Buddha with a jack plane.
When he and I purchased a house together in the summer of 2008, he was the rock to my basketcase. Without him I would have given up on what is now our home, which needed repairs prior to the bank approving the loan. Not only did he convince me that we could handle the repairs ourselves, he took the reigns and led a small crew of our friends to get all the work done on time.
He has braved the icy winds and stark landscape of Antarctica as a carpenter for the National Science Foundation. He has lived at sea for weeks at a time off the coast of New Zealand. And, perhaps most importantly, he can cultivate the best damn beard I've ever seen.
<– Previous Nominee 1 2 3 4 5 6 7 8 9 10
Vote for Ryan Below!
[polldaddy poll="1133542″]