The Art of Manliness: Classic Skills and Manners for the Modern Man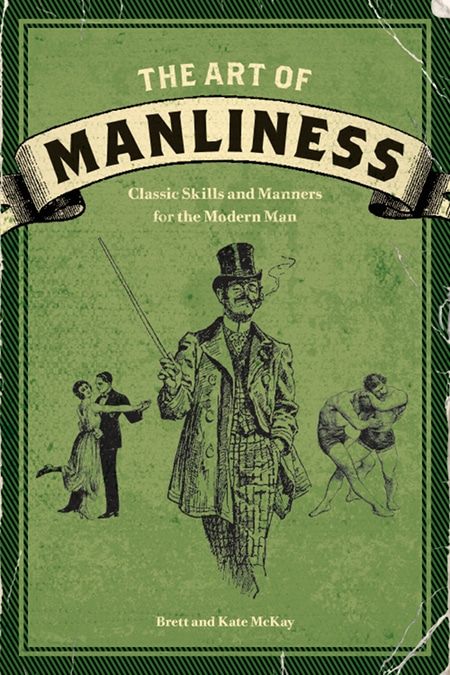 You've read the blog, now read the book. The Art of Manliness: Classic Skills and Manners for the Modern Man is filled with tips and advice on how to be the best man you can be. Makes a great gift for any man in your life. You can buy it on Amazon.
The Man's Guide to the Holidays eBook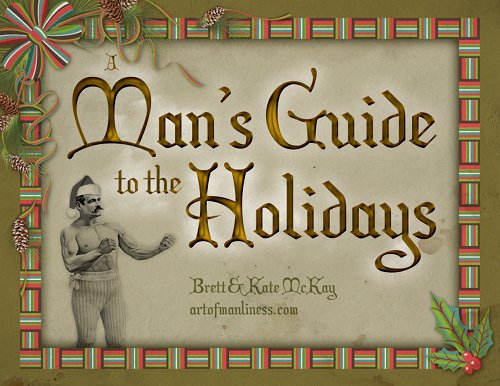 Price: $9.95
Remember going to your grandpa's house for the holidays? Everything was warm and magical. You'd watch in awe as he would masterfully carve the Thanksgiving turkey. You'd soak in the smell of the fresh cut Christmas tree that Gramps had hewed with nothing but a handsaw. In the evenings, you'd lay on the carpet next to the cozy fire that your grandpa built. You could never figure out how he got it to last for hours without adding logs. You'd snack on some freshly roasted chestnuts, wash them down with hot chocolate that was as thick and rich as melted chocolate bars, and gaze up at the twinkling lights of the Christmas tree. As Bing Crosby crooned about a white Christmas, the world simply drifted away.
Now you're an adult. Maybe you have a family of your own. For some reason or another you never got around to learning all those tricks your grandpa used to make the holidays absolutely magical. You've wanted to learn, but there's never really been a resource to teach men how to make the holidays amazing. That is until now.
Click here and download the this 72 page holiday ebook for just $9.95. Hurry before the holidays are over!
30 Days to a Better a Man eBook
Price: $2.50
In June 2009, The Art of Manliness ran a month long series called 30 Days to a Better Man.  After the series was over, we received many requests from readers to put the series together in an a easy to read and formatted PDF eBook that they could print off and go through at their own speed. At over 90 pages long, this book is a great guide to get you started on becoming a better man.