In today's episode I talk to Creek Stewart, owner of Willow Haven Outdoor, and author of Building the Perfect Bug Out Bag: Your 72-Hour Disaster Survival Kit. His most recent book is The Unofficial Hunger Games Survival Guide. Creek and I discuss his new book and things you can do now to prepare for an emergency.
Highlights from the Show:
How Creek became a survival trainer (short answer: lots of hustle)
Common barriers that keep people from preparing for a disaster
What does "Bugging Out" mean?
The most important survival skills a person needs to have
Creek's prediction on whether society is headed towards a Hunger Games scenario (Just for fun)
Listen to the podcast!
Other ways to listen to the Art of Manliness podcast:
Listen to this episode on a separate page
Download this episode to your computer (right click and save)
Subscribe to the podcast in the media player of your choice
Special thanks to Keelan O'Hara for editing the podcast! Much better than my GarageBand job.
Unofficial Hunger Games Survival Guide Giveaway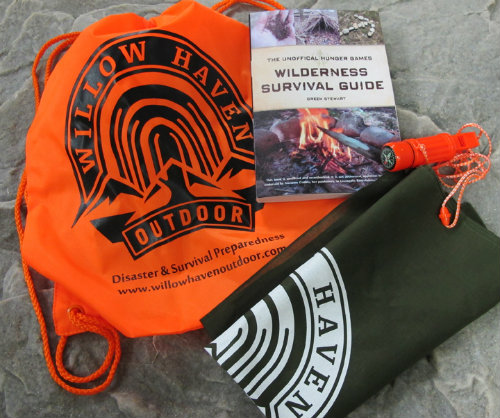 Creek's latest book, The Unofficial Hunger Games Survival Guide, is a primitive skills manual themed after the popular book series The Hunger Games. It's a great read packed with practical lifesaving primitive survival skills in the areas of shelter, water, fire, food, and rescue. Great for getting kids interested in survival skills, but can be enjoyed by readers of all ages! If you'd like to get your hands on a copy as part of a prize package Creek put together that includes a 5-in-1 survival aid, leave a comment about the podcast below. Two packages are up for grabs!
Deadline to enter is Friday, July 19, 2013 at 5PM CDT. We'll then draw two random comments to select the winners. Post will be updated with the winners names within 72 hours of the close of the giveaway