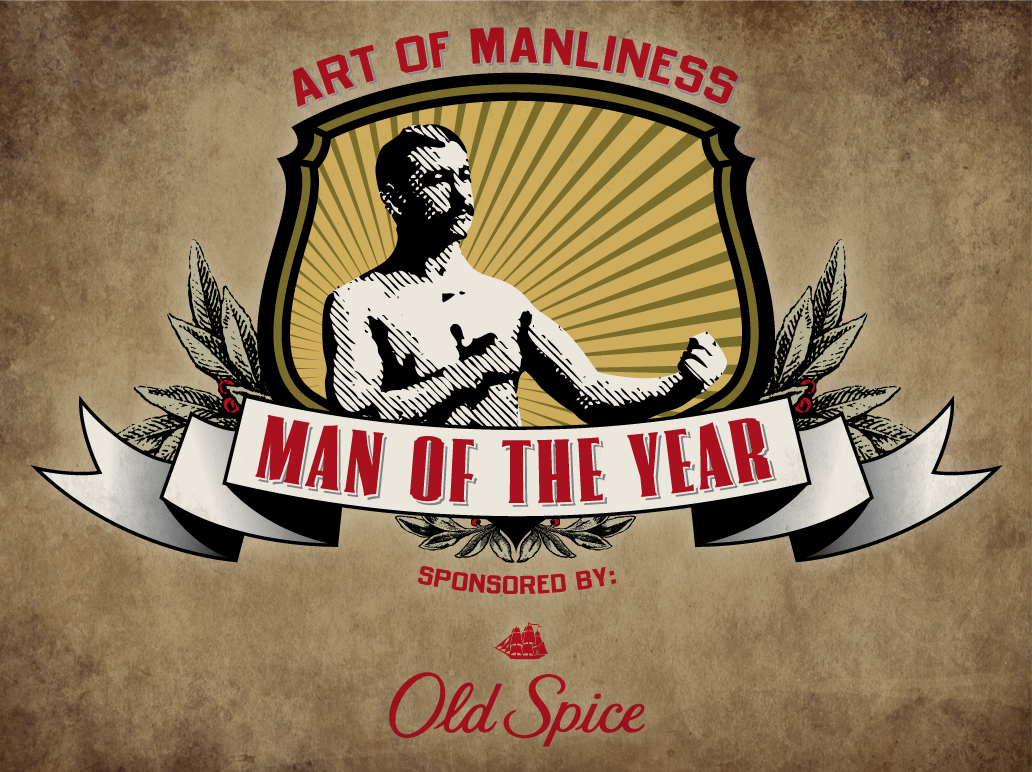 I wanted to use this weekly roundup for a last minute plug for the Art of Manliness Man of the Year. You just have a day and a half left to nominate a man for the award. Nominations will close tomorrow evening. The Art of Manliness Man of the Year award is to honor men who exemplify manliness. Thanks to Old Spice, we'll be giving the winner of the contest $2,000 in cash plus great Old Spice products.
Nominations end November 9. We'll select 10 finalists and then open voting to the public on November 24. Take 20 minutes out of your life to honor a great man in your life. Fill out a nomination form today.
Now for some links.
Why College Football is More Cutthroat and Competitive Than the NFL (@ slate) For those of you who follow American college football, this is an interesting article on the business of the sport.
5 Ways To Boost Your Energy At Work Without Drinking Coffee (@ womopo) Great tips on how to get through the day without having to spend money on coffee. A tip that I would add is taking a mid-day nap. I take one everyday and great manly men from history did as well. Winston Churchill, JFK, and Thomas Edison were serial nappers.
Cardio Is Bunk (@ men's journal) Free yourself from the elliptical machine and do wind sprints and burpees instead.
Put Your Savings on Steroids with Certificates of Deposit (@ get rich slowly) Looking for a safe place to stash your money for the short term? Try CDs. JD Roth at Get Rich Slowly gives us the skinny on them.
The Save $1000 in 30 Days Challenge (@ i will teach you to be rich) With the economic downturn and the holidays fast approaching, people are looking for ways to save some money. Over at I Will Teach You To Be Rich, there's a challenge going on for readers to save $1,000 in 30 days. Each day, blogger Ramit will give tips on how you can meet this goal.
30 Great Kid Gift Ideas (@ esquire) The holidays are coming. Esquire has put together 30 gift ideas for the kids in your life.