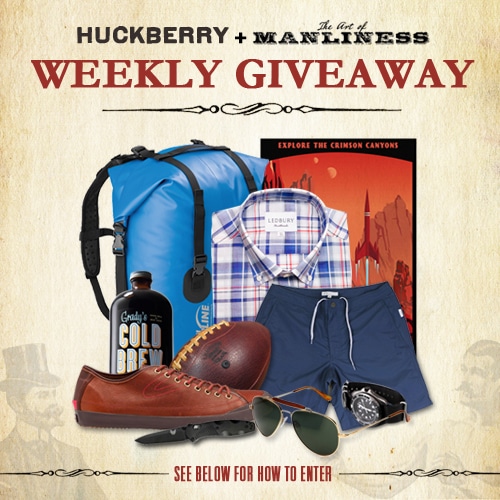 The winner of last week's giveaway was:
Brian Yoder of Edon, OH. Brian chose the Note Sleeve Wallet from Bellroy. This was his response to my email telling him he won: "Last night I came home from work to my motorcycle laying in the driveway, water flowing into the basement, and then my wife says her van broke down.  Your email was a nice change to my current string of luck."  Happy to be a bright spot Brian. Hope everything starts looking up.
My Picks This Week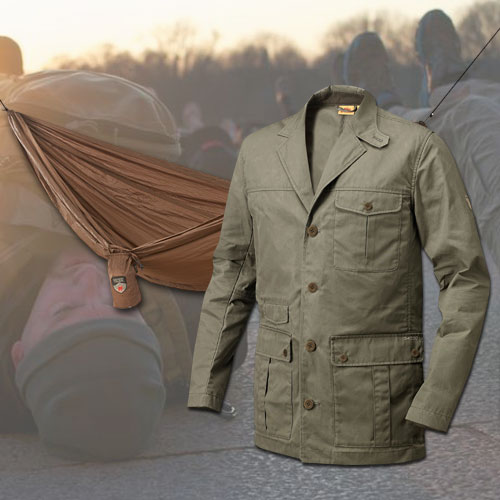 Huckberry continues to make narrowing down my choices each week difficult. I'm digging the hammocks from Grand Trunk which purport to be the world's lightest and can be packed into most anything, the travel blazer from Fjallraven, who is also offering lots of other handsome and rugged clothes, and the GoRuck Light. The GoRuck Light is a shorter version of the GoRuck Challenge and perfect for people who want to dip their toes into the experience but don't know if they're ready to go whole hog yet. You can read a review of my own GoRuck Challenge experience here.
The Prize
Any item currently available in the Huckberry Store. Be sure to check out the current line-up of items as it changes every week.
How to Enter
Leave a comment sharing what you'd like to win.
Sign up for Huckberry to gain access to their  store. You have to sign up because the store and the discounted prices are not available to the public. Just so we're clear, if you sign up for Huckberry, you're opting into receiving weekly emails from Huckberry on their exclusive deals. You can unsubscribe anytime you want.
Take a look around, pick one item you'd like, and leave a comment on this post sharing your selection.
Do not make multiple comments. All comments are moderated, so your comment will not show up instantly, but will show up later once it's approved.
If you are an email subscriber, do not reply to this email to make your entry. You must click on the title of this post, which will take you to the post on our web page. You must make your comment on the post on our web page to be entered.
Deadline to enter is April 25, 2013 at 5PM CDT.
We'll then draw one random comment to select the winner. This lucky gent will get the item they selected and shared in the comments. Good luck!