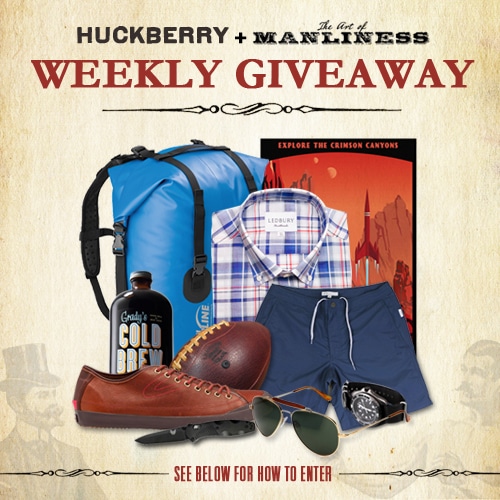 Last week's winner was Carl from Victoria, Texas. He picked out the fantastic GoRuck Radio Rucksack.
My Picks This Week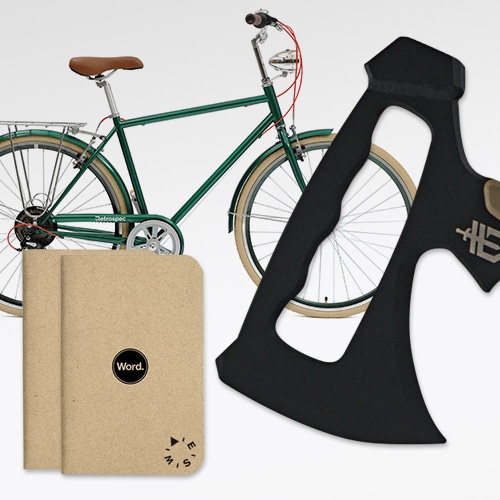 Amazing variety of items this week. It's hard not to gaze longingly at the Gerber Downrange Tomahawk — perfect for hacking through obstacles or simply throwing in your backyard. If you need a set of wheels to cruise around town this summer, look no farther than the vintage-style bikes from Retrospec. And if you're looking for a pocket notebook with a little something extra, try the Word. Notebooks from Cool Material that come with a unique bullet point system for tackling your to-do list.
Also, for those who had their eye on the Throne watches from a couple of weeks ago, Huckberry has added a special edition from Throne to their General Store.
The Prize
Any item currently available in the Huckberry Store (with the exception of the Joey Roth speakers). Be sure to check out the current line-up of items as it changes every week.
How to Enter
Leave a comment sharing what you'd like to win.
Sign up for Huckberry to gain access to their  store. You have to sign up because the store and the discounted prices are not available to the public. Just so we're clear, if you sign up for Huckberry, you're opting into receiving weekly emails from Huckberry on their exclusive deals. You can unsubscribe anytime you want.
Take a look around, pick one item you'd like, and leave a comment on this post sharing your selection.
Do not make multiple comments. All comments are moderated, so your comment will not show up instantly, but will show up later once it's approved.
If you are an email subscriber, do not reply to this email to make your entry. You must click on the title of this post, which will take you to the post on our web page. You must make your comment on the post on our web page to be entered.
Deadline to enter is July 25, 2013 at 5PM CDT.
We'll then draw one random comment to select the winner. This lucky gent will get the item they selected and shared in the comments. Good luck!