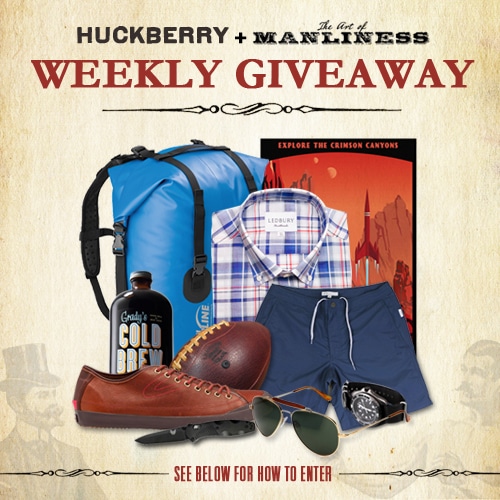 My Picks This Week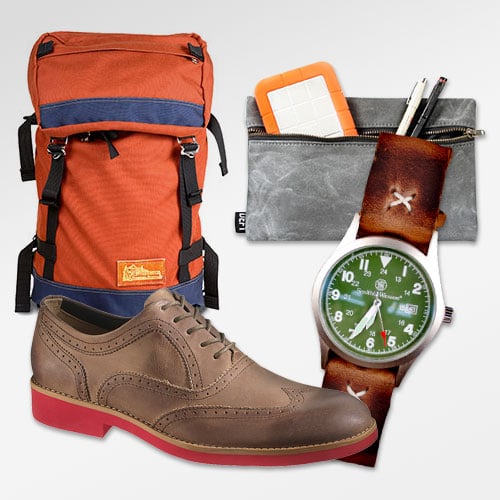 Welcome back to the weekly Huckberry giveaway. We took some time off from the weekly edition for the Father's Day Store sale (you can find the winners of that special giveaway at the end of the post). This week we're back with some dandy items. I'm digging the classic hiking and climbing packs from Kletterworks which are crafted and sown in Bozeman, MT. Then there's a great variety of bags and gear kits for your more urban life from Defy bags. Huckberry's also put up a "Below the Belt" store, which includes everything from underwear to shoes. And last but certainly not least, my favorite item this week is definitely the limited edition watches from Throne. Throne scours antique shops and the like for vintage watch faces and then wed them to a Horween leather band for a truly handsome marriage of modern and classic.
The Prize
Any item currently available in the Huckberry Store. Be sure to check out the current line-up of items as it changes every week.
How to Enter
Leave a comment sharing what you'd like to win.
Sign up for Huckberry to gain access to their  store. You have to sign up because the store and the discounted prices are not available to the public. Just so we're clear, if you sign up for Huckberry, you're opting into receiving weekly emails from Huckberry on their exclusive deals. You can unsubscribe anytime you want.
Take a look around, pick one item you'd like, and leave a comment on this post sharing your selection.
Do not make multiple comments. All comments are moderated, so your comment will not show up instantly, but will show up later once it's approved.
If you are an email subscriber, do not reply to this email to make your entry. You must click on the title of this post, which will take you to the post on our web page. You must make your comment on the post on our web page to be entered.
Deadline to enter is June 27, 2013 at 5PM CDT.
We'll then draw one random comment to select the winner. This lucky gent will get the item they selected and shared in the comments. Good luck!