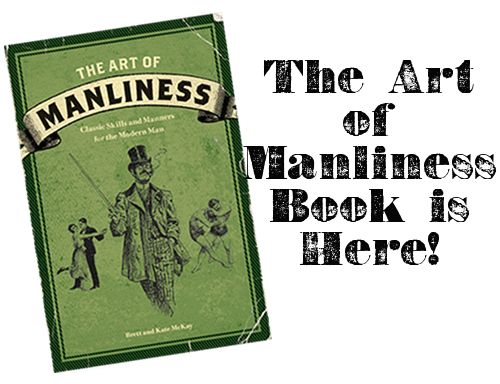 Help Spread the Word About the Book!
We don't have much of a marketing budget for the book, so we could use the help of all of you awesome AoM readers in spreading the word. Kate and I really appreciate and are deeply grateful for your support.
Share this page on Facebook.
If you have a blog, write about the book.
Ask your local bookstore to carry The Art of Manliness book.
If you enjoyed the book, write a review of the book on Amazon.com.